Concerned Citizens of Cattaraugus County, Inc.

Vol. 8, No. 2 (December 29, 1999 and regularly updated)

Back Issues

  The Facts on Fresh Kills Landfill

  The Threat from Flow Control

         Legislation?

  1995 State Comptroller's Audit of the

         Town of Famersville

  Allen Town board Refuses to Rescind

         Local Landfill Ban Law

  Angelica Gets a New Solid Waste

         Dump

  Landfills are Getting More Toxic

  Follow the history of western New York's


struggle to save its land, water, and air

as the gap between rural and urban

waste reduction rates widens
Bill Heizenrater mailed a job offer and promise of riches to all Farmersville residents right after Christmas

CCCC's current officers and Board of Directors, including email addresses

a proposed new landfill law in Farmersville should be met with considerable skepticism: we don't think it will work UPDATED

IWS still has not submitted a complete application for a state permit; here's the stages we've gone through and those we project for the months ahead  UPDATED

New York State's policy to increase landfill space doesn't make sense  UPDATED

Giuliani wants a Farmersville dump, and he's ready to forget about the City's policy not to send garbage to unwilling communities  UPDATED

Since being purchased by Casella Waste Systems of Rutland, VT, the Hyland Landfill has sued the Town of Angelica; Casella now has 136 garbage dumps and waste facilities.  UPDATED

The Nuclear Regulatory Commission is seeking to set radiation exposure standards for the West Valley nuclear waste site, but we think the standards don't address cleanup of the entire site, the only way to protect people from health hazards. West Valley is the most polluted site in Cattaraugus County; without an adequate cleanup plan we fear it will attract even more nuclear waste. Click on the image above for the story. UPDATED

Modern Landfill of Lewiston is suing Eagle, and now CID is moving in;  both companies want permission from the Town to build a commercial landfill

Towns across New York are being sued into submission by predatory waste companies speculating on where New York City's garbage will go. The events covered in this and previous newsletters show that fear and lack of resources, not law, make towns cave in to such tactics.

CCCC

P.O. Box 23

Franklinville NY 14737

maps showing the concentration of landfills in the western corner of New York State (DEC Regions 8 and 9)

frequently asked questions on the Farmersville landfill proposal, and on landfills generally (follow the links)

learn why the failure of NYC to address its own garbage problem means we get dumped on

since the City's Sanitation Dept. decided communities  outside the city limits that might have to host their garbage  were not "environmental impacts," our formal comments on the City's Solid Waste Management Plan largely fell on deaf ears; but you can read what we had to say here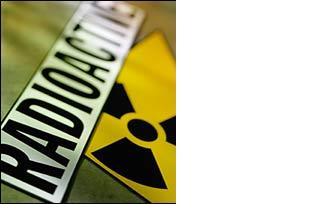 West Valley cleanup plans heat up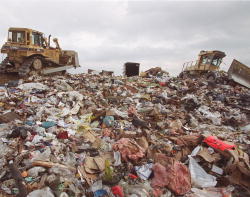 Has your membership expired? Click here for our Contributions & Membership Form . . .