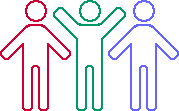 .........................

Concerned Citizens

P. O. Box 23

Franklinville, NY 14737

We welcome requests for information and assistance. We will make available to you copies of all documents referred to on this site.

Send requests or comments via email or regular mail.
Would you like to contribute to our work? If so, please print out our

And send it in!

Our goal
is to keep the public armed with information not generally distributed by government officials or private corporations.
Visitors since February 1, 2008

ORGANIZING TOOLS

FIND YOUR LEGISLATOR

FIND CAMPAIGN CONTRIBUTORS

Follow the money trail to NY legislators with

EPA SUPERFUND SITES

TOXLINKS

PESTICIDES

BACKYARD BURNING


For breaking national news try . . .

updated 4/29/2013

Concerned Citizens of

Cattaraugus County, Inc.

formed in 1991

Search this site or the web

Other issues we're watching


Next Meeting


May 1 (Wednesday), 7:00 PM at Olean Public Library; Water Sentinels meet at 6:30 PM

Wind energy planning:


"They look for relatively poor areas that display the desired population demographic — farmers with large landholdings and newcomers with large incomes — and then they pit the two constituencies against each other."


CCCC's spring elections are approaching! Elections are a time to rethink priorities and consider new agenda items. Old and new members alike are encouraged throw a hat in the ring, become a member of the Board of Directors of the organization. Candidates should attend the April meeting. Elections will be held at the May meeting, by vote of the CCCC members present.