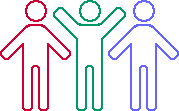 updated 1/25/2006

Farmersville Teach-Ins and Schedule of Events

CCCC offers a free 60-minute presentation on the basic issues and how best to compose comments to the DEC, followed by Q&A. The presentation is also available on videotape, in two 30-minute segments, on CD as an html (web-based) or Power-Point presentation.
Contact us
to request copies.
The public comment period on the Farmersville dump proposal expired on the date of the public hearings,
March 30 and 31, 2004
. An issues conference has been adjourned indefinitely. A new comment period may open later in 2006 to consider new waste water discharge and wetlands destruction permits. In that case, new parties are welcome to petition to intervene, and existing petitioners may wish to supplement their issues.
The issues conference will reconvene following the close of the new comment period. At the conclusion of the issues conference, the administrative law judge presiding over the conference will issue rulings on party status and issues for further hearings.

The review of the Farmersville landfill proposal is therefore far from over. If your church, community group or school would like us to bring you up to speed on what may be one of the most fateful issues facing our county, please
contact us
.